 WHO WE ARE
Custom Real Estate
Development Solutions
555 Capital is a boutique real estate liaison offering discreet and efficient partnership design for international investment parties and select real estate developers. As a full-service business envoy, we work side by side with our clients to structure and execute custom development projects drawn from our private portfolio of handpicked off-market opportunities. Our efforts have resulted in the seamless realization of multimillion dollar Residential, Industrial and Commercial Real Estate initiatives throughout the New York, Miami and North Carolina markets.
WHAT WE DO
Network Alignment
As a connective enterprise, we have mastered the dynamics of the joint venture, and in doing so, cultivated a worldwide network of elite entrepreneurs and top developers. Upon service approval, we work directly with clients to strategically examine our network for potential projects that suit each party's specific aims and assets, and given a match, arrange contact. Once aligned with our agency, we continuously monitor this network for new business opportunities that may suit a client's account.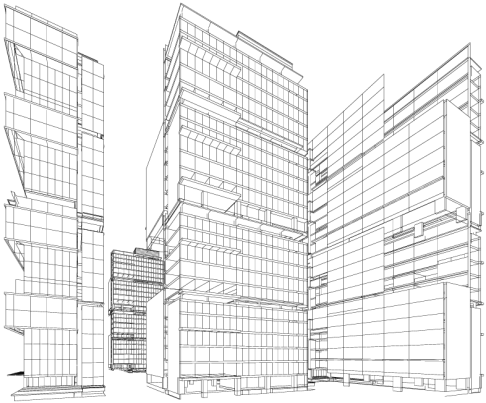 HOW WE WORK
Full Service Focus
The selective, boutique nature of 555 Capital allows us to pay close attention to our clientele, unlike larger, more impersonal development firms. From project inception to securing permits, through full capitalization and construction, we are dedicated to providing consistent one-on-one guidance to both parties. This full service, in-house approach streamlines the development process, ensuring a timely, cost-efficient endeavor for all involved. We also offer post-project supervision, issuing detailed quarterly reports that grant clients crucial performance insight.
Our Vision

555 Capital is founded upon the core values of integrity, reliability and transparency, three indispensable principles of any lasting relationship. Being a network-driven business conduit, we aim to do more than simply coordinate one-time deals, but rather, to facilitate alliance building and system expansion. As such, we pride ourselves upon our ability to establish lucrative, sustainable relationships between clients, furnishing instant returns while paving the way for future endeavors.
FOUNDER & CEO
Aviv Siso
Aviv Siso was born in Belgium, raised in Israel, and graduated law school in London. Upon moving to New York and passing bar certification, Aviv became a licensed Series 7, 55 and 63 investment broker and securities dealer. Aviv is a leading partner of the SKW team at Corcoran. The team specializes in high-end condominium sales and consistently places in the top 0.5% of NRT rankings, selling over $70 million of real estate a year.
As a proven and respected figure on the global real estate market, Aviv has also spent the last decade operating as a private development liaison, specializing in GP/LP equity-generation and partnership design for select investment groups and real estate developers. Having helmed numerous multimillion dollar residential, commercial and industrial development projects, Aviv has amassed an extensive portfolio of long-term international business partnerships, affording every approved 555 client vital, first-person networking power. 45 Main Street, Suite 502
Brooklyn, NY 11201
T: +1 347 645 2607
info@555cap.com
Copyright © 2016
Site Design by NOIR.NYC